Note from Jennifer: A few months back, Alma wrote a guest post for my blog where she shared her experiences focusing on local clients for content marketing work. She later was inspired to try her hand at technology content marketing writing by one of my recent blog posts, and now she's back with another guest blog to explain what happened next.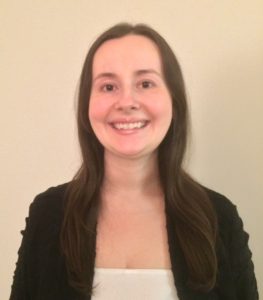 Choosing your writing niches is critical for writers. For me, having a business degree and finance background, I knew I should include these two areas. However, after reading Jennifer's post, How Non-Geek Writers Can Add a B2B Technology Niche, I knew that I could expand my writing to include the technology niche in the areas I was already familiar with. After all, I had worked with various financial software over the years. I had hands-on experience and could write about financial technology from a personal perspective.
Before I wrote a single article on financial technology, a writer friend reached out to me. She wanted to know if I was interested in ghostwriting a few articles for a company that sold Wi-Fi marketing services, and she just didn't have the time. Although I was happy to take on this sub-contract work, I hesitated. I had never written anything on marketing technology. I decided to go ahead and give it a shot anyway. This is what I learned from my experience.
Knowing Your Audience is Crucial
Leading writers (like Jennifer) have reiterated this point time and time again. This is especially true when you are trying out a new niche like technology. If you will be writing for an audience that is highly technical and you are just starting out in this niche, then the article is probably not for you. In my case with the Wi-Fi marketing company, their audiences were everyday businesses who were not familiar with their services. Since I was unfamiliar with their services, as well, I was able to research and write the article completely from a learner's perspective. This connected with the client, since I was able to explain who they were to businesses and what services they offered. Knowing exactly who my audience was enabled me to tailor my approach to the article for them.
You Can Tie the Technological Aspect to Other Areas of Your Knowledge
The third article that I wrote for this client had a different angle. (After all, you can only write so many posts about what the company does.) In this article, I decided to tie the subject of e-mail marketing to the services that their firm offered. I already knew the benefits of e-mail marketing for businesses, and I combined the knowledge that I had in this area to the services this company offered. This worked out well for my post because many businesses already use e-mail marketing, and this Wi-Fi technology helped businesses with their e-mail marketing campaigns. In the end, it's all about the customers—what they want to read, what they want to know, and what's in it for them. Using my business marketing knowledge helped give this article a unique approach, while still emphasizing the technology.
Take Your Time to Really Learn About the Technology and Then Explain it in Simple Terms
You can't expect to research and write about an unfamiliar technology quickly. One thing that I took away from this writing project is that it's okay if you don't know everything right away. Taking the time to really understand the technology you are writing about and conveying that information in a simple manner is best. Clients and readers can see right through an attempt to cover up a lack of knowledge or research with unfamiliar or out of place technical terms. By keeping the post simple, accurate, and relatable, I was able to complete this first project in the technology area successfully.
Writing in the Technology Niche Doesn't Have to Be Scary
I never thought that my very first tech article would be about Wi-Fi marketing technology. However, after the project was completed, I knew I was going to add technology as another one of my niches. Many writers out there may already have the knowledge or experience of a particular industry where they can easily add the technological aspect. By knowing your audience, drawing on your other experience, and taking the time to conduct thorough research, it really doesn't have to be scary. With a little work and determination, you can add this in-demand niche to your services, as well.
Are you a non-technical writer who has recently tested the waters of a technology niche? What other tips do you have for those who haven't tried it yet?